New Message Series with Rev. Lisa Davis
Living Your Power: "The Eternal Quest"
Sunday, June 10th at 11:00 a.m.
In many ways, life is an eternal quest for our hearts and souls, and finding the truth of our being.

So often, we look outward and expect people and events to change and bring us happiness.  And yet, life asks us to look inward and choose the power which resides deep within us.  This is the true power of Spirit - the ancient remembering of our wholeness and the Divine Love which sources us. Is it possible that in your world today you have forgotten your power? Have you turned away from the remembering? Could it be time for you to get very clear about this eternal quest, embody your inner power and live as an empowered being of love? 
with Rev. Sydney Lehman Steen
"Choose Again . . . and Again . . . and Again"
Wednesday, June 13th at 7:00 p.m.
Sometimes it seems as if we have to remind ourselves over and over that we are indeed Spiritual Beings!  And though we may fall twenty times a day in our trying to live from a sense of the sacred, all that really matters is that we get up twenty-one times!  Join us this Wednesday evening as we identify why we fall and how to get back up!
White Ally Toolkit Workshop
Presented by David W. Campt, PhD.
"If you want to have a reasonable chance of expanding a person's view of the current racial situation, it is most useful to 
deeply

listen to them so that they feel heard."
Join us for this transformational workshop on becoming a "Diversity Practitioner".  We will receive concrete guidance plus tools and practices to open channels of communication and create useful dialogue with those who may not share our racial viewpoints.
Dr. David W. Campt was an advisor on race to the Clinton White House. He is a national speaker and expert on topics of inclusion, equity, dialogue, conflict resolution and cultural competence.
Workshop Investment (sliding scale):   
Supported               $15.00 per person
Suggested               $30.00 per person
Supporter                $45.00 per person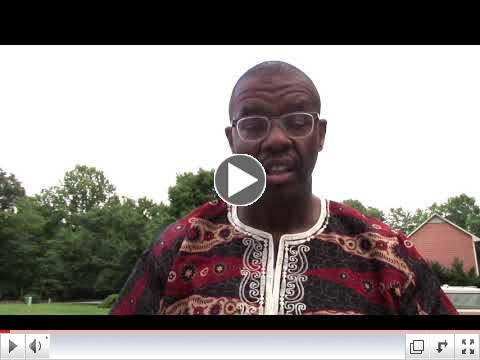 Dr. David Campt - White Ally Toolkit

Register for this important workshop at table in the entryway or click button below
Discover the Power Within You
"The Truth about Jesus is the Truth about You"
Thursday

Evenings for 6 weeks
June 14th through July 19th
In this new class, Allen Watson, L.U.T. will be taking a deep look into the teachings of Jesus and what he really taught.  This class is a wonderful companion and provides a more in depth look into the new Living Your Power message series from Rev. Lisa.
Join us as we explore:
What did Jesus 

really

 teach?

Replacing the religion about

 Jesus with the religion

of 

Jesus

Unleashing the Divinity we all have within us
Class Fee due at first class:   $100.00
Class Manual:   $10.00
S.E.E., Chaplain, Membership and Spiritual Development credit offered
Note: This is a required class for anyone interested in the
upcoming practitioner program. If you have not already taken this class, this is your final opportunity until next year.
Flyers & Sign Up sheet available on table in the Entryway
Women of Unity
Celebration, Connection, Compassion, Healing, Wisdom, Consciousness
6:30 p.m. - 8:30 p.m.
Special Presentation:
Poetry by Sue Savill Lucas. Sue will read from her book
"Dandelion" - a collection of poems for family and friends,
"Art in my life: Women of Unity talk about the role of Art and Creativity in their lives."
Unity Jazz
The Augustana Jazz Quartet 
with

special guest vocalist
Unity of Portland
$15.00 per person   
Tickets on sale at table in the entryway, 
FINAL FEW DAYS TO REGISTER!
39th Annual N.W. Unity Kids Camp
Unity Kids - Ages 7 to 11 years of age Camp Waskowitz, Washington
A 4-day, 3-night communion with Spirit. Daily activities led by regional YOU-ers. Large group funshops, small family group discussions, singing, meditation, swimming, games, prayer and vespers.
Information and registration forms available downstairs from Barbara Selvaggi in Youth and Family Ministries.
An Evening with don Miguel Ruiz, Jr.
~ Living the Four Agreements - An Invitation to Self Mastery ~
Saturday, June 30, 2018  7:30 p.m. to 9:30 p.m.
Unity of Portland
Book Signing Following Event!
The Four Agreements have helped millions change their inner world.
- Be Impeccable in Your Word
 - Don't Take Anything Personally
- Don't Make Assumptions
- Always Do Your Best
Many people find that the principles in his father's book, The Four Agreements, while clear and simple are difficult to practice in everyday life.
Don Miguel Ruiz Jr. has made it his mission to write books and travel the world teaching self love, self mastery and the kind of liberation from suffering that can only come with transformation of the conditioned mind.
Join us Saturday evening,

June 30th

for this transformational event.
Aspects of Spiral Dynamics
Workshop with Allen Watson, L.U.T.
Sunday, July 1st

~

1:00 - 3:30 p.m.
Join Allen Watson as he shares an overview of Spiral Dynamics and how to apply the Spiral as a tool for personal growth. This is also an introduction to the more in depth class Allen will be teaching on Spiral Dynamics this fall.
Sign up sheet and flyers available on table in the Unity entryway.
Suggested Love Offering:   $15.00 per person
Annual Picnic Coming Soon!
Mark your Calendar for the
Unity of Portland Picnic
following Sunday service
Tapping What's Inside and Allowing It to Express
"When we are able to meet the creative impulses 
of our own being with openness, courage and 
curiousity, 
we learn to live in the creative flow"
Sunday, July 22nd
1:30 p.m. to 4:00 p.m.
Workshop Tuition:  $45.00
(Register Early:  maximum of 20 participants)
Register and Prepay in the Bookstore

You are a creative being . . .  
Reconnect using painting as a tool for self-discovery 
NIA - Moving to Heal
 Ongoing Classes
Mondays and Fridays  

10:00-11:00 a.m.
Join Phyllis Brzozowska for this fun class that is an easy way to get moving that anyone can do.  
With music and gentle, guided movements,
NIA - Moving to Heal 
invites you to dance and move in ways that feel good to you, deeply connecting to yourself physically, mentally, emotionally and spiritually.
NIA 
draws on the movement forms of dance, martial arts and the healing arts such as yoga and Feldenkrais.  It is based on the concept that through movement we find healing.  
Classes are ongoing

on Monday

and Friday mornings at

10:00 AM.

  No prior experience is necessary. Wear comfortable, easy-to-move-in clothes. This is a "drop in" class and no 
pre-registration is required. 
Suggested love offering: $10 per class.
Phyllis Brzozowska is a member of Unity of Portland and a Black Belt level NIA Teacher.
WOULD YOU LIKE A SUPER EASY WAY TO FINANCIALLY SUPPORT UNITY OF PORTLAND?
You can help every time you shop on Amazon and in Kroger stores (Fred Meyer & QFC).  
You can shop at Amazon Smile and choose Unity Church of Portland as your organization 
or log in to your Kroger Rewards card 
and choose Unity Church of Portland as your Community Rewards charitable 
organization
Thank You Very Much for your support of this community!